This course discusses the complicated on often confusing topic of probate administration of homestead property in Florida. Included in the discussion are:
the determination of homestead property
intestate administration
testate administration
what to do if inheritance is disclaimed
and Creditors Rights
Stewart Agents receive a significant discount on these courses. If you do not already have a code, please request a discount code before you register for the course. Send an email to Code Request and wait for a response before you enroll.
The course is presented by Victoria Behm, Florida Underwriting Counsel.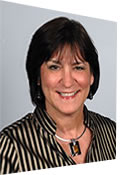 Victoria joined Stewart Title Guaranty Company in 2006 as Florida underwriting counsel. She spent over 20 years in the title insurance industry prior to attending law school at Stetson University College of Law, where she graduated cum laude. She spent the next seven years in private practice with a focus on contract law and real estate litigation while owning and operating her own title agency. She also taught real estate and paralegal courses at St. Petersburg College. As an underwriter, Victoria has lectured around the state of Florida on a variety of title-related topics. She is a member of the Florida Bar and the Florida Land Title Association.